here it comes…

One Piece Chapter # 670 : Blizzards with a chance of slime
SPOILERS
 Luffy is just perfect like that and with every chapter he makes me realize just how much I love him…seriously.
Cover page will give Frobin fans ideas :) I'm not complaining either, since i get to see Robin messing with Franky with ease and a touch of finesse
First thing Marines say about Strawhats is to 'kill them' of course, Franky gives a strong right, but Robin still steals the page with logic that is rare in your common Strawhat.
Luffy gets all sorts of cute faces during the mess with Smoker and Taishigi switch, Robin intercepts all ridiculous conclusions Luffy might have came up with with common sense, all while making short work of a jumpsuited enemy.
He finds it all very funny, but still fair is fair, 'If you're not fighting all out then fighting you will be annoying'
Franky uses lasers, but there is no time to fanboy or even storm the place, for out of the snowy winds Slime appears.
Robin, still the voice of reason, turns attention back to the mysterious glob on the  marine ship.
Nobody knows what it is, but to me it looks disgustingly cute in a way….can't wait for the anime to hear sounds it makes while moving and somehow it being purple would be too easy…so I'm hoping for something else…nothing against purple tho :o
Disaster strikes, and as much as feel sorry for the G-5 guys, who have somehow grown on me, even though I know nothing about them…I like the fact that Smoker!Taishigi truly cares, he often looks as if he just dismisses people (Taishigi excluded) at least to me.
and now, as if the situation hasn't been bad enough…It starts raining Slime, drop by drop…
Caesar appears!
Luffy and Smoker!Taishigi have beef with you now.
Nami!Sanji, Brook, Zoro and a torso-less samurai have a discovery channel afternoon watching the glob in the distance.
Unfortunately for Caesar Luffy could care less for monologues, Caesar in unprepared. Well, Law Luffy is sort of following your plan remember? if you didn't want him to operate on 'We just need to kidnap the master right?' you should have intervened when it left his mouth.
No
he really doesn't care :')
Love you Luffy.
<3
Now I'm twiddling my thumbs till next week
*whistles*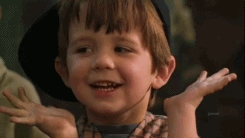 O.W.L. out~